Description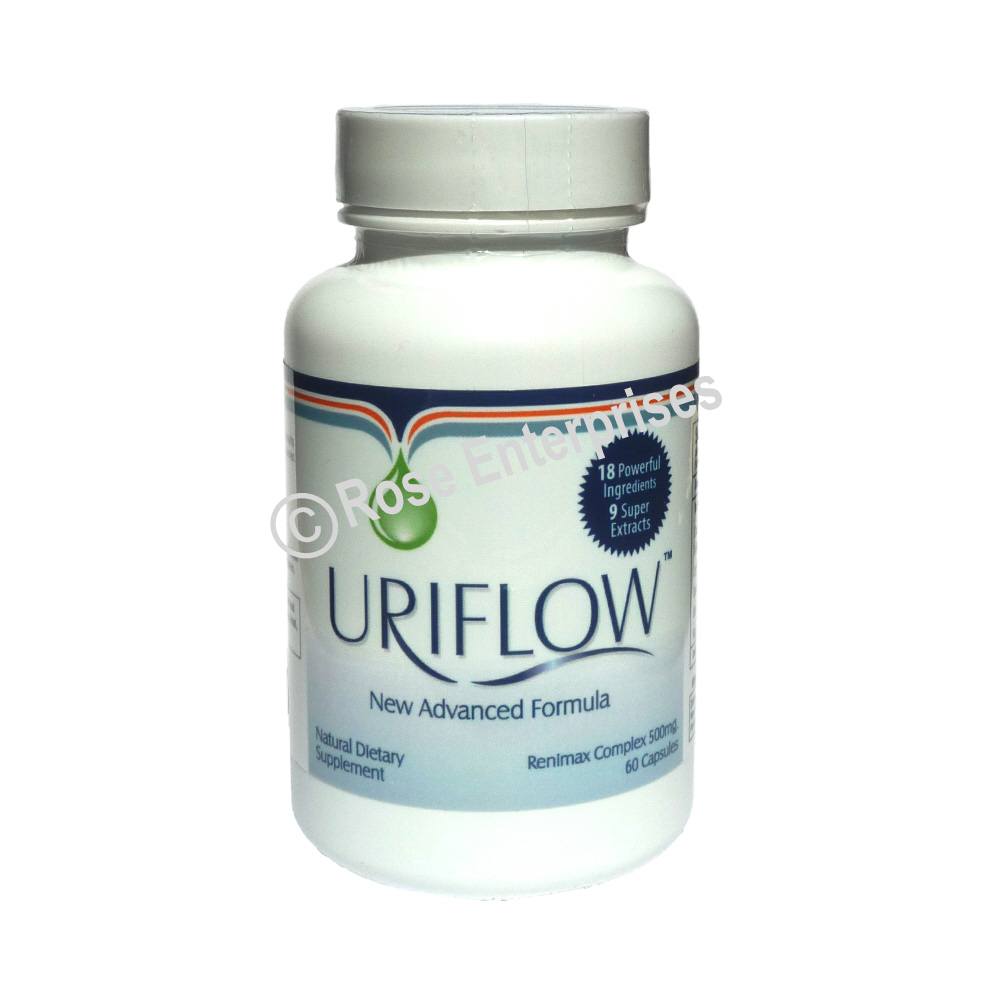 Uriflow – 60 Capsules
$30.00
Uriflow Natural Dietary Supplement
New Advanced Formula
Renimax Complex – 500 mg
Uriflow contains 100% natural ingredients
Made in USA
---
Uriflow is a revolutionary, dietary supplement for women and men containing powerful natural ingredients designed for optimal kidney health.
---
Suggested Use

Take 2 Uriflow capsules Day by day. For best results, take one Uriflow capsule before breakfast and one capsule before dinner. 1 Uriflow capsule per day can be utilized for prevention.
Warnings
Keep out of reach of children. Not to be used by pregnant or breast feeding women. Consult your physician before starting any new dietary regimen.
Uriflow – Ingredients and Supplement Facts
Uriflow Supplemental Facts

Serving Size: 1 Capsule, Servings per Container: 60

Uriflow Proprietary Blend: 500 mg

Uriflow Main Ingredients

% Day by day Allowance

Chanca Piedra, Tumeric Root Extract, Boerhaavia Diffusa, Tribulus Terrestris, Raphanus Sativus, Hemidesmus Indicus, Cranberry Extract, Pumpkin Seed Extract, Celery Extract, Dandelion Root Extract, Horsetail Extract, Pomegranate Seed Extract, Gravel Root, Basil Extract, Uva Ursi Extract, IP 6, Magnesium Citrate, Shilajit

**

**Day by day Value Not Established

Other ingredients: Rice Flour, Magnesium Stearate, Gelatin
---
These statements have not been evaluated by the food and drug administration. The products mentioned don't seem to be intended to diagnose, treat, cure or prevent any disease. At all times see your licensed health care professional for proper diagnosis and remedy. These results are ordinary your results may vary.