Description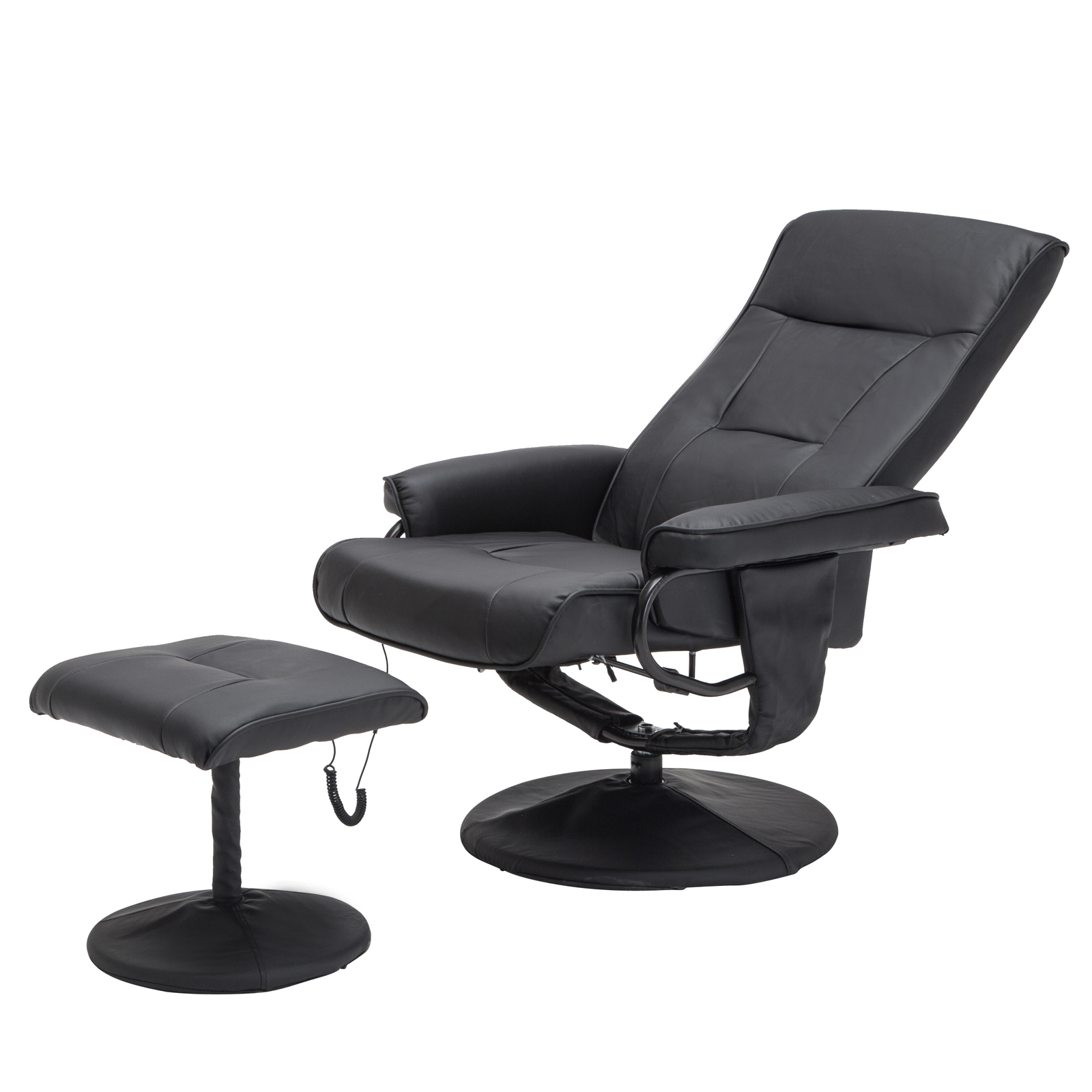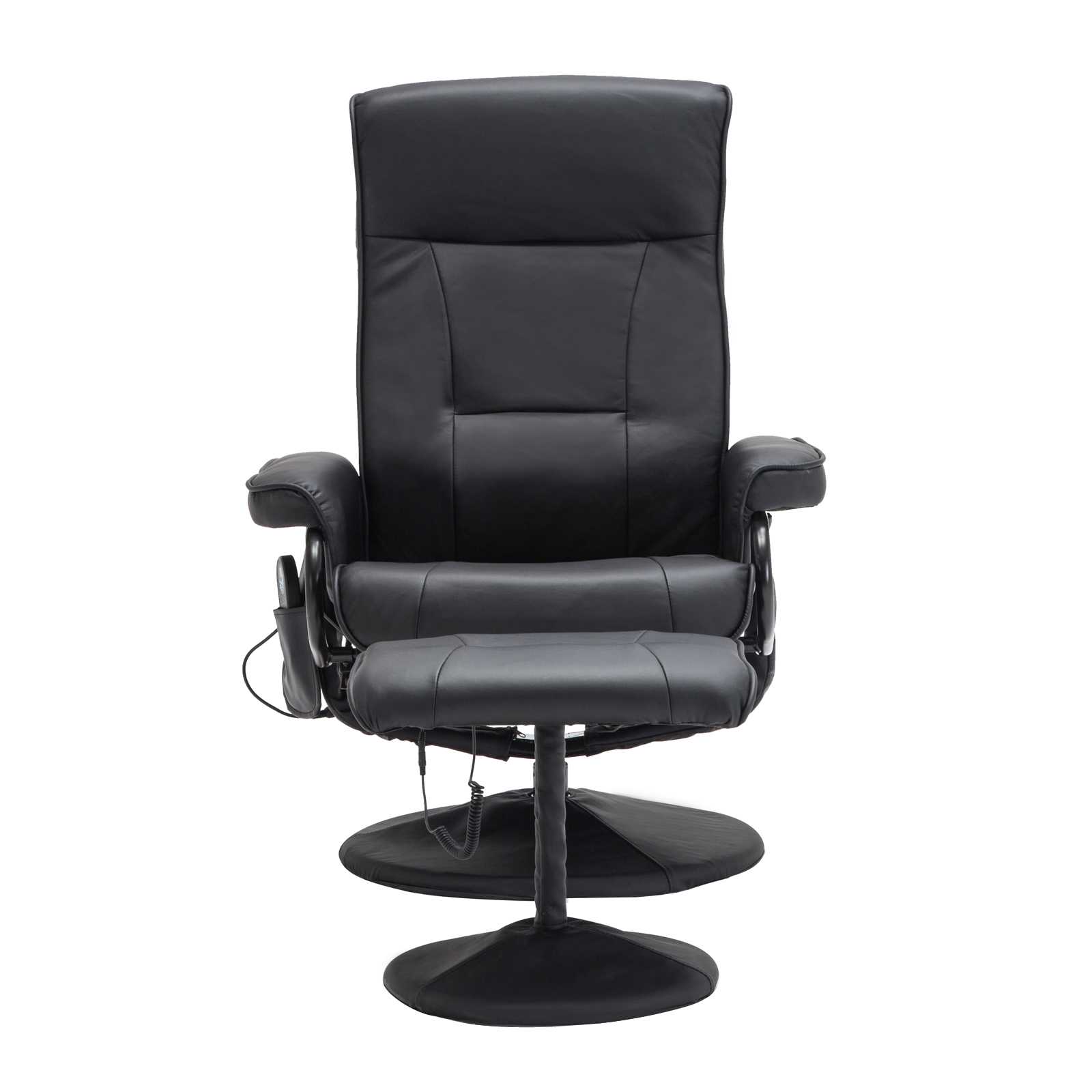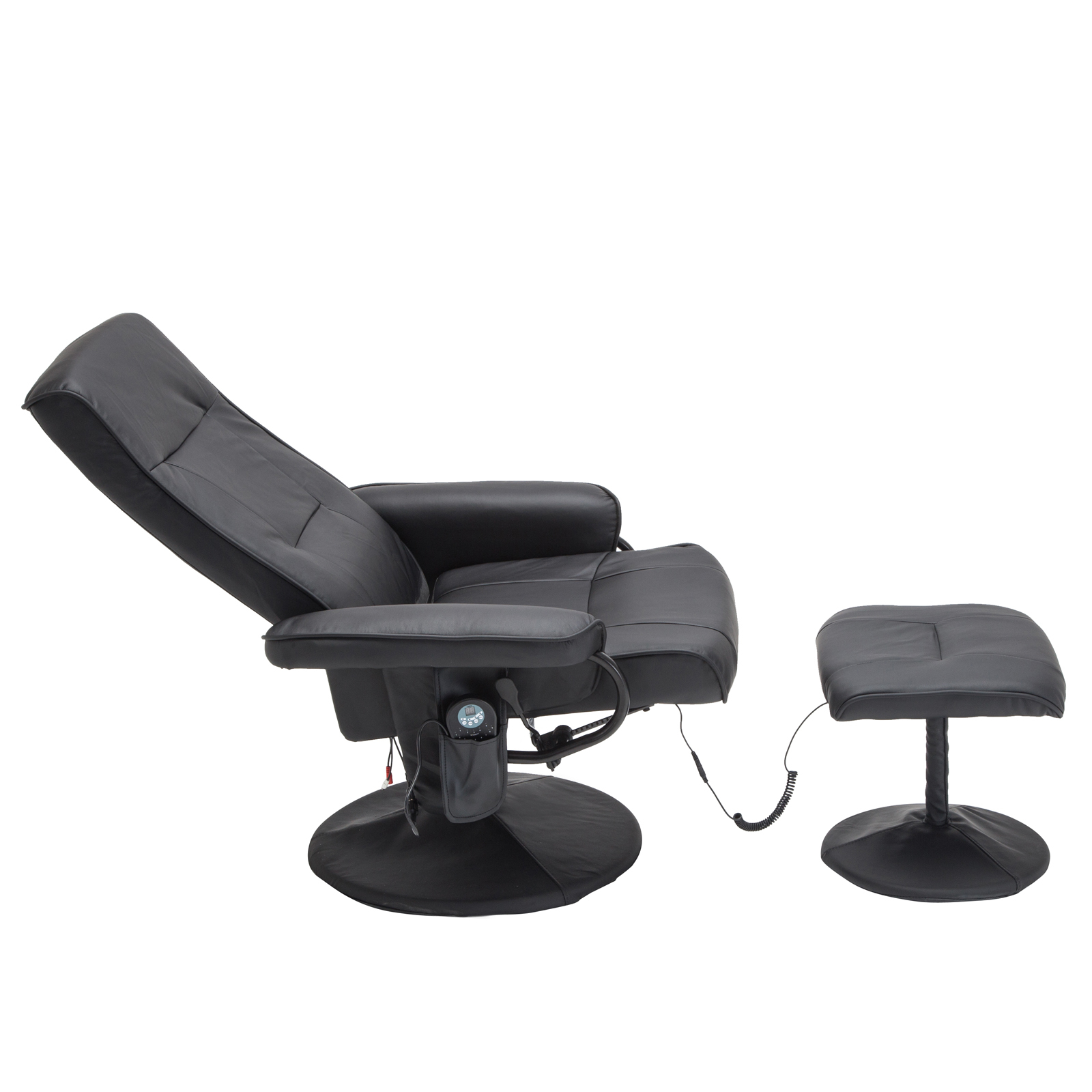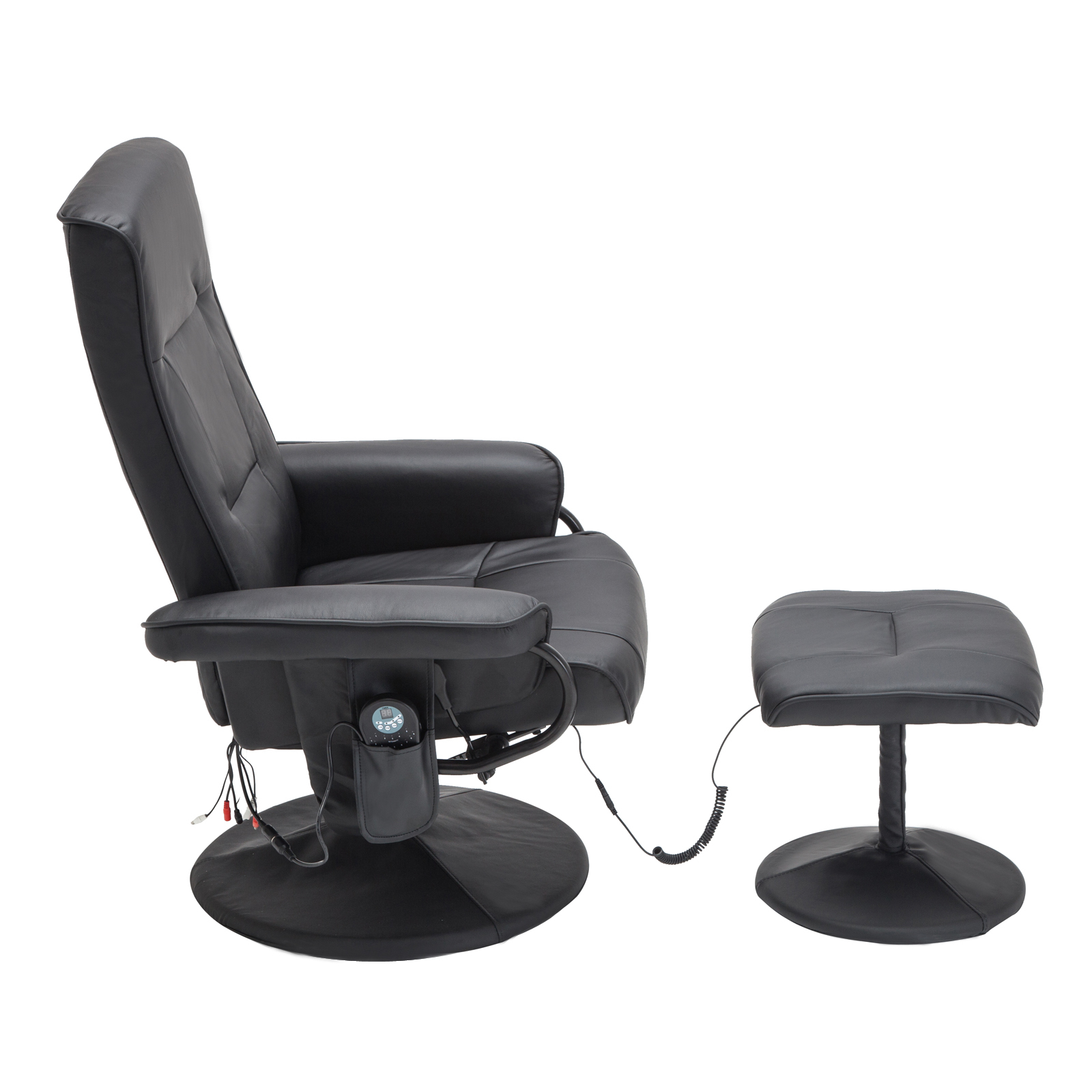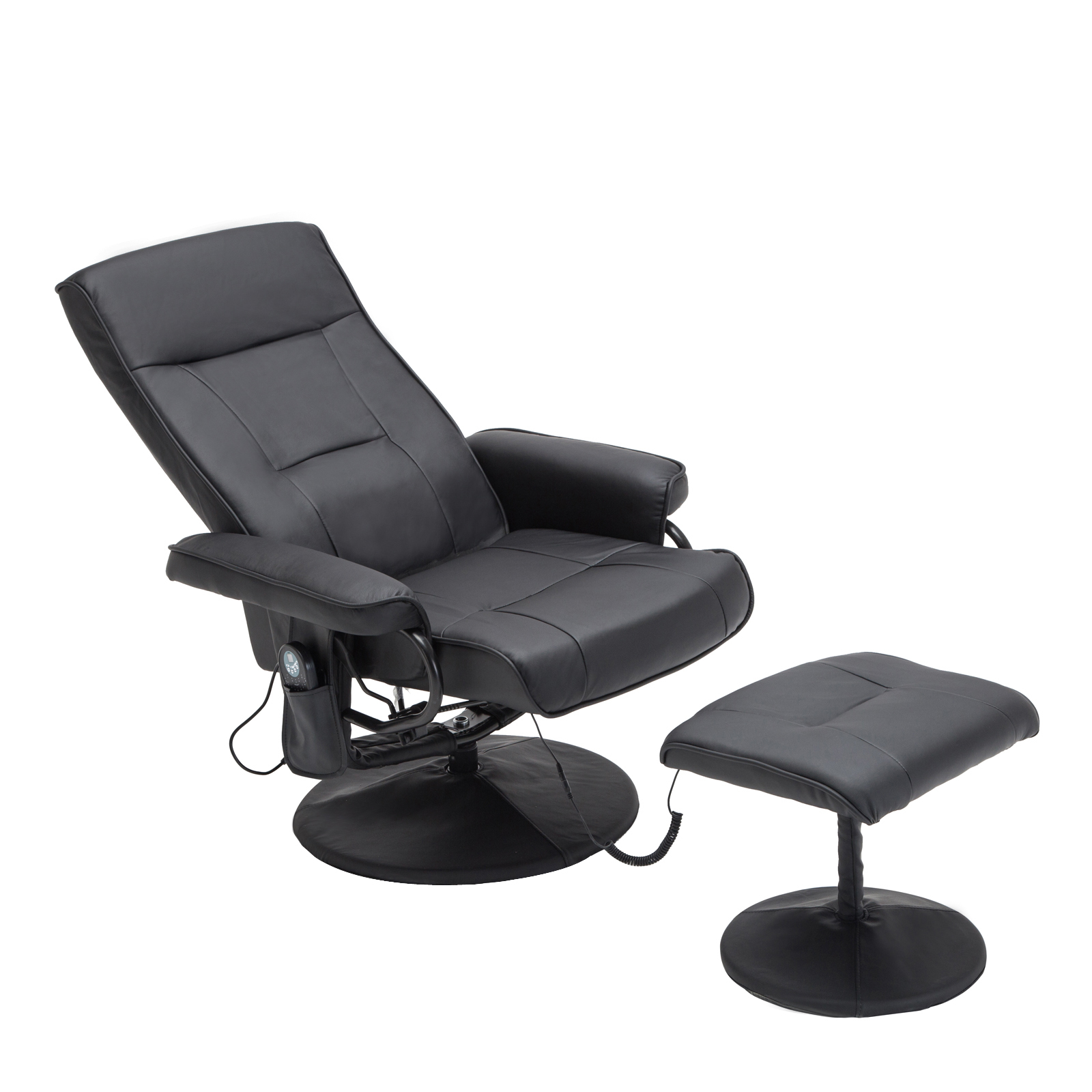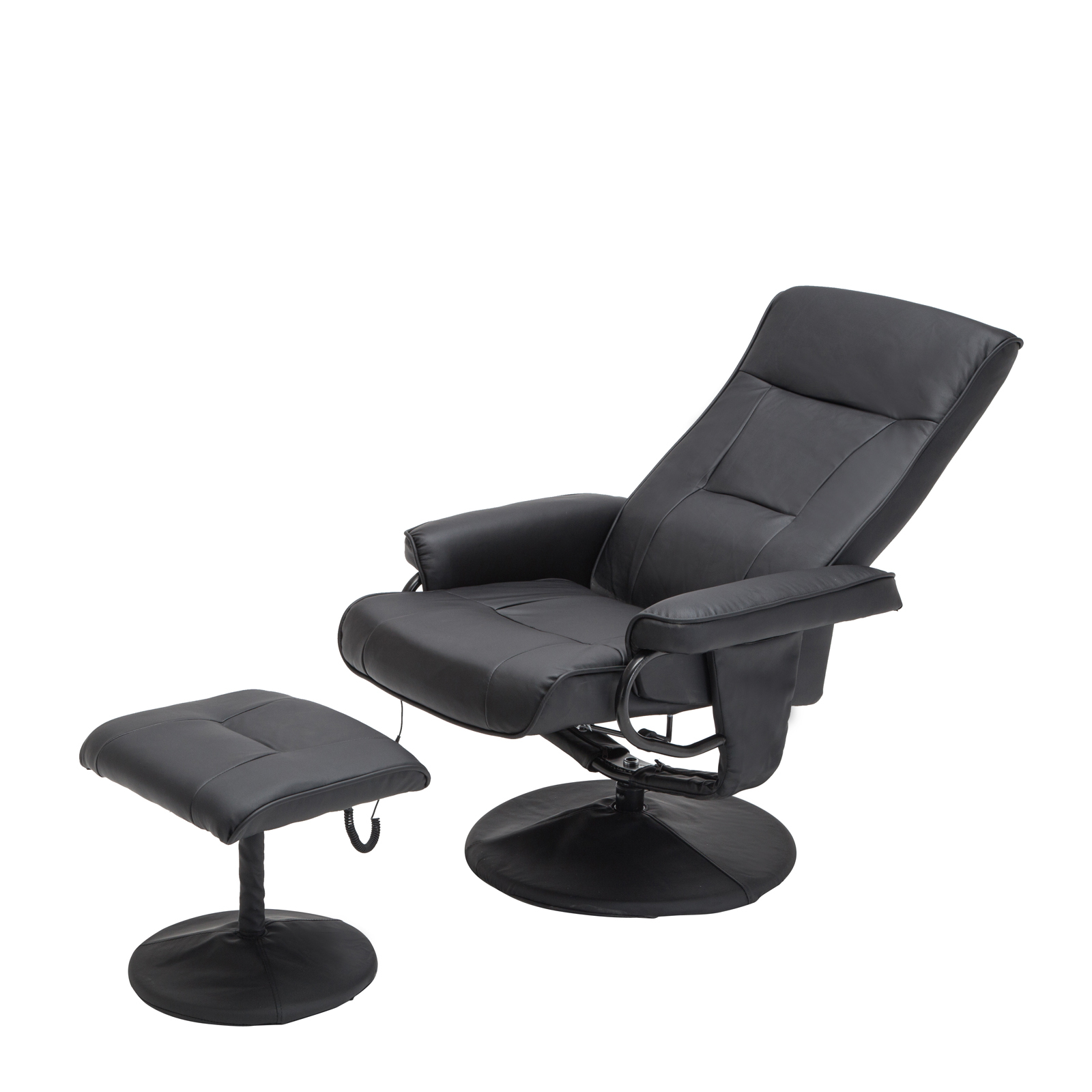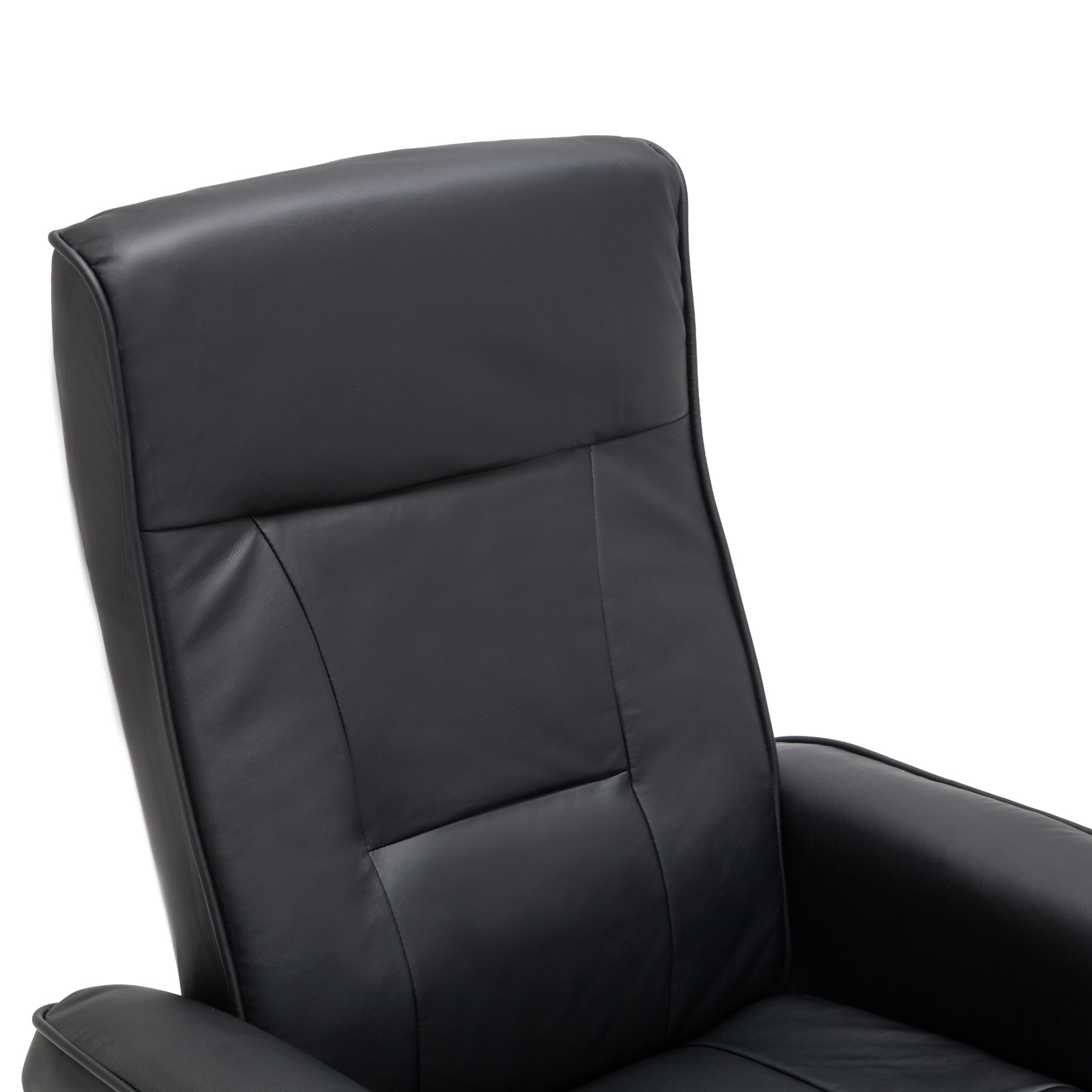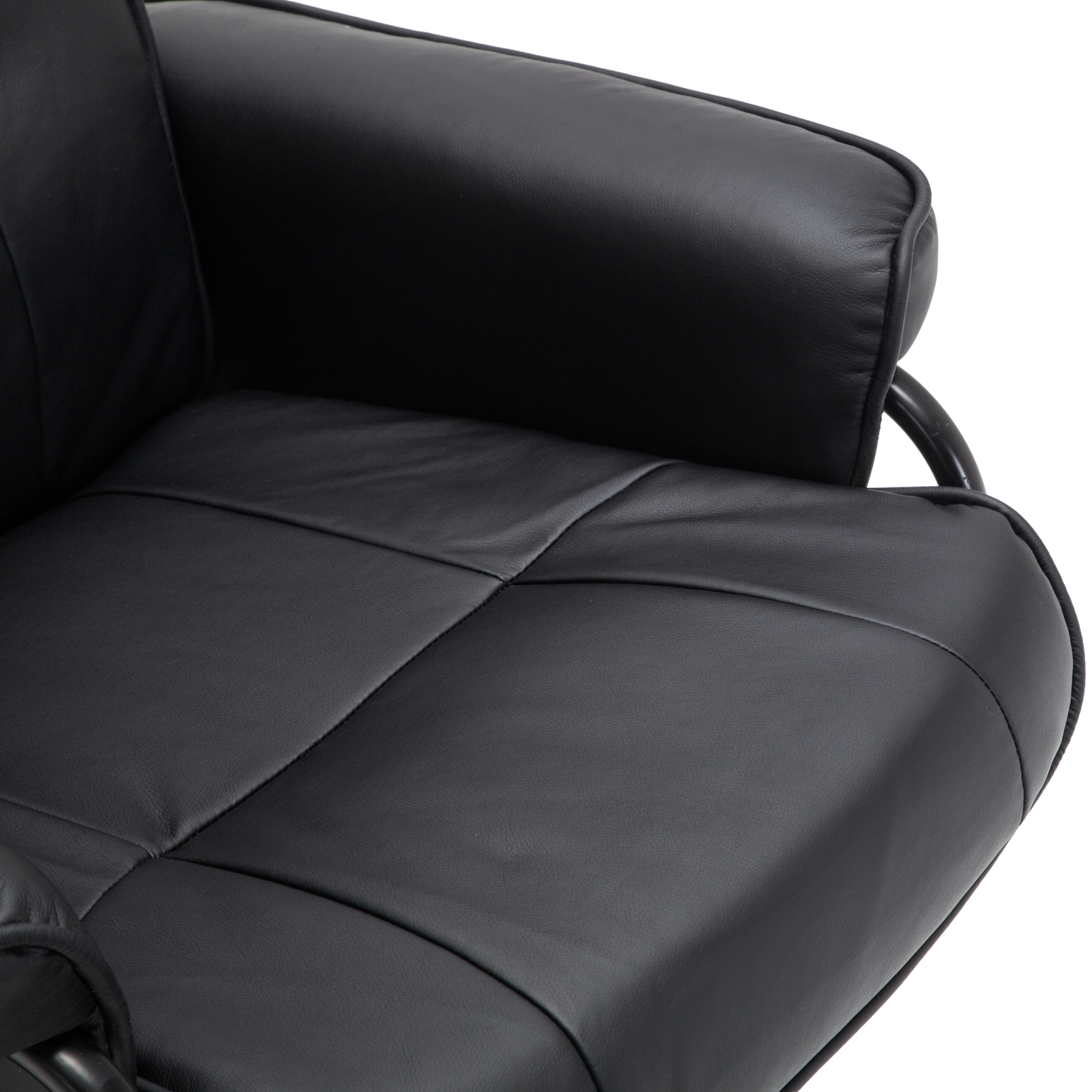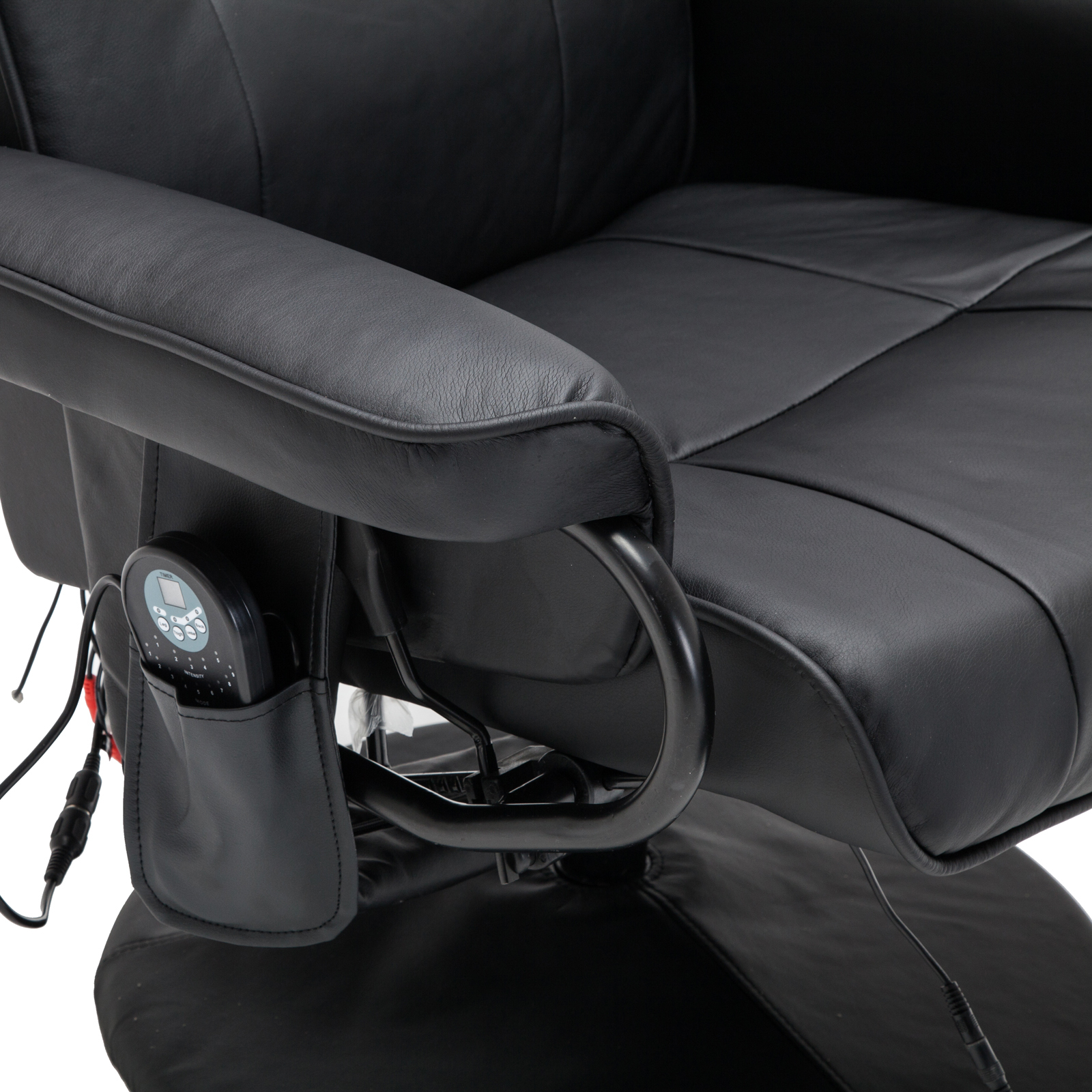 Black Massage Leisure Recliner Swivel Chair 8 Motor Leather w/ Ottoman Footstool
Product description:
Outstanding comfort and toughen while adding the finishing touch to your home décor, our brand new recliner swivel chair is a stylish way of providing the ultimate comfortable place to sit down within your home. Made of fine materials and 8-motor massage recliner, it is the perfect chair for your home, office or the sunroom. It offers nine pre-programmed massage modes, you'll be able to choose from five intensity levels to achieve the level of massage best suit to your needs.
Features:
Deluxe style with a footstool
8 vibration massage motors loosen up your upper back, mid back, thighs & calves
Randomly select between the 9 pre-programmed modes, and each with five intensity levels
Recline and Swivel functions available
Utmost comfort and stability
Package Content:
Recliner swivel chair
Footstool
Remote Control
SKU: 40210100
Color: Black
Material: Leather (bounded + PVC)
Footstool Size: 17.7"*16"*15.7"
Recliner Size: 30"*30"*43.3"
Once informed of your requests or orders, we can ship targeted items in due time from one of our four warehouses(Houston; Chicago; New Jersey; Los Angeles) after calculating your distance and our actual item quantity.