Description

$35.49 FOR
1 BAG OF ENERGYBOLIZER SLIMMING TEA AND
ONE BOTTLE OF ENERGYBOLIZER ADVANCED


I have Mango & Apple, Orange Spice or Plum & Peaches flavor. If you need a certain flavor, put a note in your order.
FREE SHIPPING & HANDLING

SAVE BY ORDERING TOGETHER!!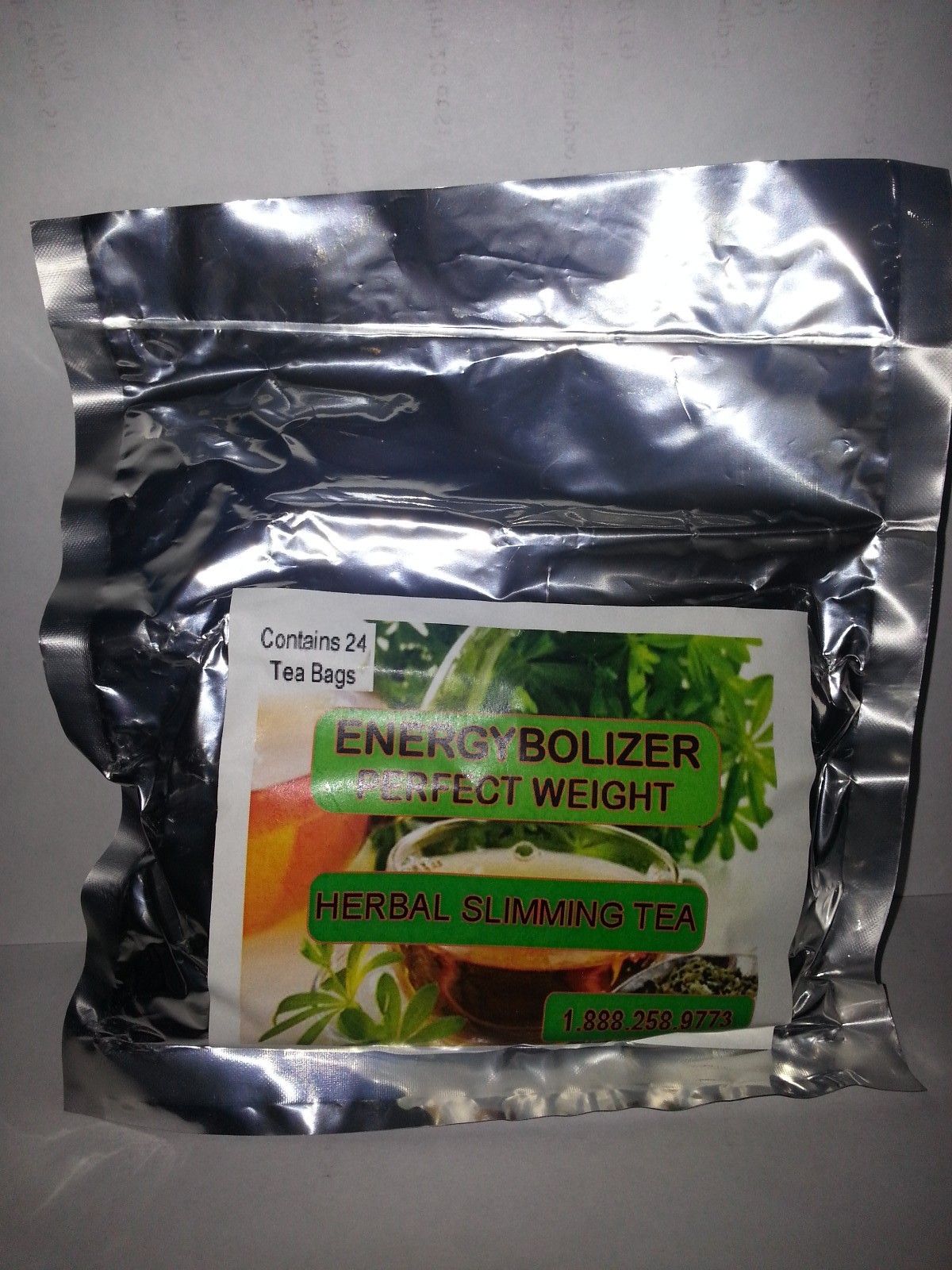 (I NORMALLY SELL TEA FOR $15.95)
Energybolizer Perfect Weight™
Herbal Slimming Tea


Contains 24 Tea Bags

(If you have a preference of MANGO
& APPLE, ORANGE SPICE, PLUM & PEACHES, PEAR & PEACH, OR LEMON &
LIME, let me know.)
Energybolizer Perfect Weight™ is a product for losing weight in the form of a tea. This is a combination of Chinese tea and tea from the Amazons. It can help you lose weight, increase energy, clean the digestive system, lower cholesterol and it also works as an antioxidant.
Among it's ingredients are:
-Ginseng
-Green Tea
-Garcinia Cambogia
-Hoodia Gordonii
-Chromium Picolinate
-Malva Leaf
-Panax
-Licorice Root
-Orange Peel Extract
The tea should be taken once a day before going to sleep..
It's the perfect combination with Energybolizer Original Formula, Ultrabolizer Super Octane or Advanced Formula.


ENERGYBOLIZER ADVANCED

I NORMALLY SELL EB ADVANCED FOR $21.95!!!
SAVE TODAY BY ORDERING TEA AND ADVANCED TOGETHER!!!
Lose weight and build muscle naturally
Energybolizer is the key to weight loss and lasting health.
Energybolizer ® New Advanced Formula
In fact, this special blend of herbs and nutrients makes the body more sensitive to the hormone insulin. Muscles develops insulin to stimulate the uptake of amino acids, at the same time as avoiding the loss of proteins. This modifies the metabolism so that the body is engaged in metabolizing fat accumulation and protein reserves.The result is more muscle and less fat …
Here is the proof
Several comparative studies, conducted together with clinical and laboratory tests in the best universities and hospitals, have proven that this product is effective. Over a period of more than six weeks, without significant changes in eating habits or exercise, subjects in separate studies lost an average of 23% body fat or about 4.4 pounds, and increased muscle mass by 1.5 pounds. People over the age of 46 even better, at the same time as women gave the impression to have the best results. Individuals with elevated cholesterol levels averaged a 19% decrease in LDL cholesterol. (This is the dangerous kind).
Why Diets Do
Many people who follow a diet and achieve a significant weight loss, lose too much (approximately 30%) muscle mass (muscle and organ tissue).This not only reduces the strength and skill, but also affects the appearance. With less muscle, pleasing curves flatten, sinking chest, arms and legs look spindly. Worse, this body of low muscle mass decreased metabolic rate making it harder to keep the fat off permanently. This is known as the syndrome of "yo-yo". There is now excellent evidence that ENERGYBOLIZER ® can accelerate fat loss at the same time as helping to preserve and increase muscle.
Chromium Picolinate
Chromium Picolinate Chromium is a clinically proven bioactive benefits. It is vital for good health and essential for the efficient functioning of insulin.Poor responsiveness to insulin is common and is associated with risk of overweight, heart disease, high blood fat, hypertension and diabetes.

, 90% of American diets provide much less than the recommended minimum amount of chromium by the National Academy of Science.
Most chromium derivatives aren't easily absorbed by the body, On the other hand, Chromium Picolinate to be bioactive, yes it is.

Studies in hospitals and universities have shown that significantly reduces body fat, builds muscle marking and strong, low cholesterol and to reduce high blood sugar in diabetes.
Chromium Picolinate has also been recommended as the most popular chromium supplement in recent books by distinguished physicians, including:
More muscle and less fat
A placebo-controlled study in weight-training at Louisiana State University who measured increases in body measurements (the sum of the circumference of the arms, chest and hips) with or without supplementation with chromium picolinate. The advantage of Chromium Picolinate was significant and surprising. Chromium Picolinate improves metabolism so that your body is engaged in metabolizing fat accumulation and less protein stores for energy. The result is More Muscle and Less Fat.
Not part of the obesity epidemic
Currently in America, 32 million women and 26 million men are obese.That's 33% of our adult population. On the other hand, in the last decade only 20% of us were obese, the same percentage since 1960. Based on this huge increase in a short period of time, an eating behavior expert believes that unless we make some changes now, the entire U.S. population will be obese by the year 2230 – even earlier.
ADVANCED FORMULA INGREDIENTS ENERGYBOLIZER:
Chromium Picolinate
Ginko Biloba
Citrus Naringinine
Citrus Arantium
Hoodia Gordonii Cactus
Glucosamine HCL
Green Leaf Tea
Kola Nut
Ginseng Root
Royal Jelly
White Willow Bark
Ginger
Foti
Hawthorn
Palmetto Fruit
Beet Root
Yerba Matte
B-12
Mineral Complex 72
Guatagamba
Seaweed
Guarana
20% RESTOCK
FEE IF RETURNED UNOPENED.
NO REFUND
GIVEN ON OPENED RETURNED PRODUCT.