Description
MAX DETOX presents…
The Most Powerful Detox Machine Sold On Ebay
Dyna-Chi™ Ultra Pro
Dynamic Lymphatic Flush™ Whole Body Detox Unit
Celebrating 12 years of taking Ionic Detox to the Next Level
"Steadily imitated, never duplicated"
Reported Dieting Benefits
Many our of 15,000+ customers using our machine have reported since 2005:
Their diet getting a Kickstart
25-40% faster weight loss
Feeling better all the way through their diet
Feeling cleansed
More energy whilst dieting
Read Our Feedback!
| | | | |
| --- | --- | --- | --- |
| | THIS MACHINE SAVED OUR LIVES! WE HAVE LYMES & WE FEEL & LOOK YOUNGER | | During past month |
Over 5,000 Sales on Ebay with 100% Positive Feedback
Made in the USA – Factory Direct Pricing
Bonus: Upgraded 2-3 day expedited shipping FREE
This Machine has 11 amps of Power, not 2 amps like other systems on Ebay!
This Extra Power makes BEFE and Brain Detox Possible
Only our systems have Ionic Propulsion™ Technology!
Made imaginable by our patent-pending
Dyna-Flow™ Ion Generating Array
Which is made in the USA!
(exclusive to our systems)
BONUS: FREE UPGRADE to our 12th Generation array which includes:
One (1) Set Extra Long Cables w/ 24k plated GOLD Connectors to the Power Unit
Our Cables use only 100% OXYGEN FREE COPPER WIRE for maximum efficiency!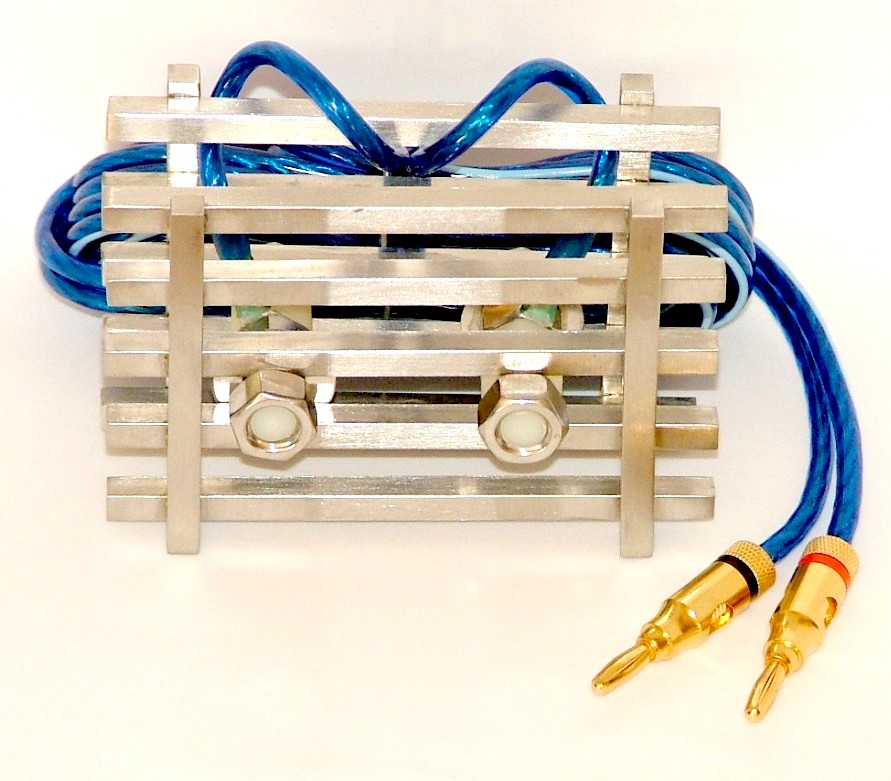 Our System is for people needing a
Fast, Strong, Healing Detox
and to
to Feel Better Quickly!

See the Results of a 30 Minute treatment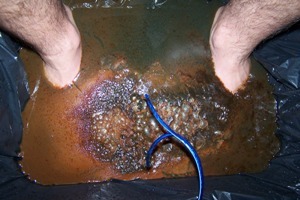 It was designed to provide relief from:
Arthritis, Gout, Chronic Fatigue Syndrome, Fibromyalgia, Edema, Neuropathy, Lupus, Parasites
It also
Chelates and Detoxes Heavy Metals
It will strengthen your Immune System
Think of it as weight training

for your Immune System!
Our System pulls so much acid from the body
you can sometimes feel it in the water
No other machine on Ebay does that
We are the Manufacturer
and offer a
Two Year Warranty
You also get Unlimited Telephone Support
Now FREE 2-3 day Expedited Shipping anywhere in the USA!
Ready for IMMEDIATE Shipment
See what Purchasers have to say about our Machine:
| | | | |
| --- | --- | --- | --- |
| | Feels incredible and pulls like crazy!! Shipped in 3 days, quality machine. A+ | Buyer: | Aug-12-11 09:58 |
| | | | |
| --- | --- | --- | --- |
| | A+++++ THX!!! I FEEL GREAT ALREADY!!! | Buyer: | Aug-11-11 20:40 |
| | | | |
| --- | --- | --- | --- |
| | There's a reason for this merchants 100% feedback rating, Simply, IT WORKS GREAT | Buyer: | Aug-10-11 20:49 |
| | | | |
| --- | --- | --- | --- |
| | Best machine on the market. 10 times better than the one I got from China. A+++ | Buyer: | Jul-27-11 15:32 |
| | | | |
| --- | --- | --- | --- |
| | Thank you, as described and fast shipping. This detox machine really works! | Buyer: | Jul-25-11 17:26 |
| | | | |
| --- | --- | --- | --- |
| | Super unit, I highly recommend it, quick delivery, 5* seller | Buyer: | Jun-17-11 11:08 |
| | | | |
| --- | --- | --- | --- |
| | This is the Real McCoy folks!! Works Great!! Excellent Quality – Thanks! | Buyer: | Mar-07-11 11:19 |
This is no normal Ionic footbath
Patients and practitioners using this machine have reported many benefits including:
Energizing effect in chronic fatigue syndrome
Increased overall energy level
Less pain and swelling from Arthritis, Fibromyalgia, Lupus
Stopping a Gout attack in its tracks

Helping reduce the swelling of Edema
Benefit from Healing Analog Frequencies similar to a Rife Machine

Better sleep
A sense of well being
Benefit from Full Body Toxin Cleanse
Healing Have an effect on of Negative Ionic Therapy
Strengthening neuromuscular function in multiple sclerosis
Supportive therapy in cancer recovery
Reduction of diabetic neuropathy
Normalizing Renal function
Normalizing effect in Autism
Symptomatic improvement in Parkinson's disease and stroke
Improved memory in early Alzheimer's disease
Enhanced detoxification and excretion of toxic heavy metals
Decrease in inflammation resulting from injury, illness, or surgery
Detoxifying the body after Chemo Therapy
Faster recovery following Surgery and elimination of Anesthesia residue

| | |
| --- | --- |
| Blood cells before treatment | Blood cells after treatment |
Experience the Serenity of the Dyna-Chi Foot Spa
In the Comfort of Your Home
The Dyna-Chi water energizing system is a Detox Foot Bath and Body Energy Balancer using Bio-Electric Field Enhancement (BEFE) technology
. You can feel the energy of a natural hot spring without leaving home, and experience a deep sense of relaxation with a rush of energy. Experience natural healing and a re-balancing of the body's bio-electrical field, for hundreds less than comparable systems!
The first Detox Foot Spa to use Dynamic Ion Propulsion made imaginable by a patent pending Array design which is light years beyond the ring type water modules used by virtually every other brand on the market worldwide.

Only our systems have these patent-pending Dyna-Flow™ Arrays.
This is the most effective unit on the market at any price
After using various ionic footbaths in 2005, the inventor of this device stated:
"The only machines that work well cost $2,000 or more, which the general public cannot find the money for. I will create a super-powered, extra durable machine that will have the highest quality parts and materials right through."
"I want this Miracle Technology priced so anyone who needs it can find the money for it, and I am willing to keep profit low to help as many people as imaginable"
That was over 10,000 machines ago!
These are Near our Cost to Attract Dealers
1 in 4 Purchasers are so impressed they sign up as Dealers
____________________________________________________
Most systems sold on Ebay are ineffective, low power units from China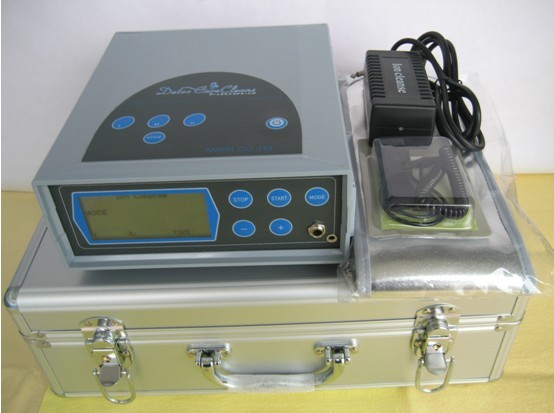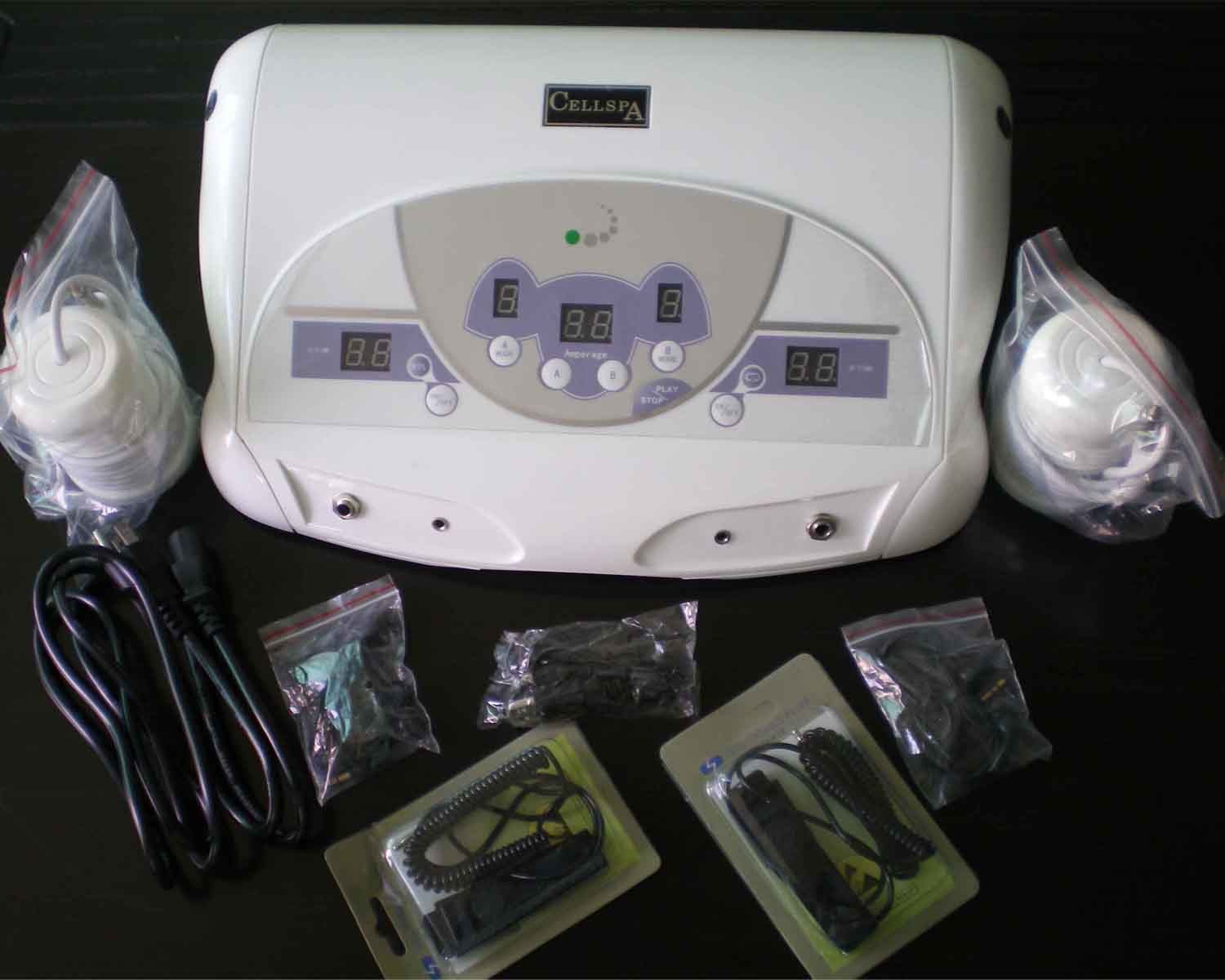 These systems cost $49 wholesale
We know this because we have been solicited to distribute them
How effective can a system be that wholesales for $49?
____________________________________________________
We ship SAME DAY by Priority Mail FREE
Alaska, Hawaii and Puerto Rico ship by Priority Mail for $15
____________________________________________________
Our System is the Most Effective Sold Anywhere
It includes:


One (1) – Professional Ionic Balancer brand 11 Amp DC power supply
Power Supply is Fused, Short Circuit, and Heat Overload Protected
It comes with a 2 year Warranty

Setup Quick Start Guide, Color Chart, and 28 page Manual
UNLIMITED Telephone Support
One (1) DynaFlow™ patent pending Array made of 100% Stainless Steel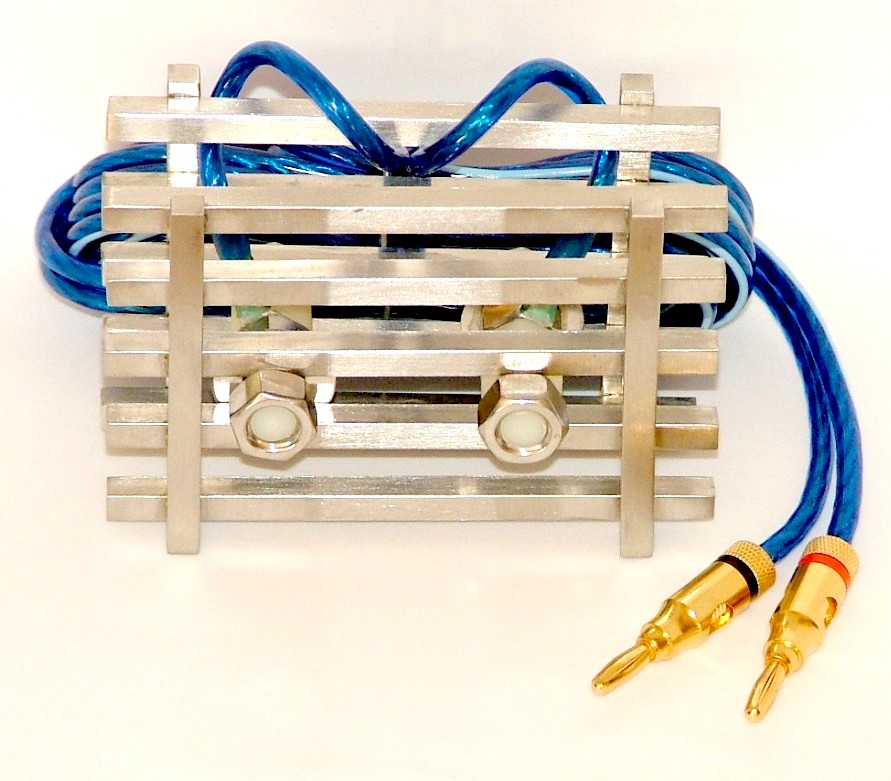 (exclusive to our systems)
BONUS: FREE UPGRADE to our 11th Generation Array which includes:
One (1) Set Extra Long Cables w/ 24k plated GOLD Connectors to the Power Unit
Our Cables use only 100% OXYGEN FREE COPPER WIRE for maximum efficiency!
One (1) Shaker of Redmond Ancient Sea Salt
BONUS: Sample packet of Emergen-C electrolyte mix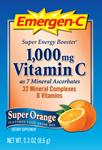 Don't pay $1,000 or more!
Save a bundle on the Most Effective Unit Sold Anywhere, at ANY price!
"Treatments in the Privacy of your Home for the cost of a few in someone's office"