Description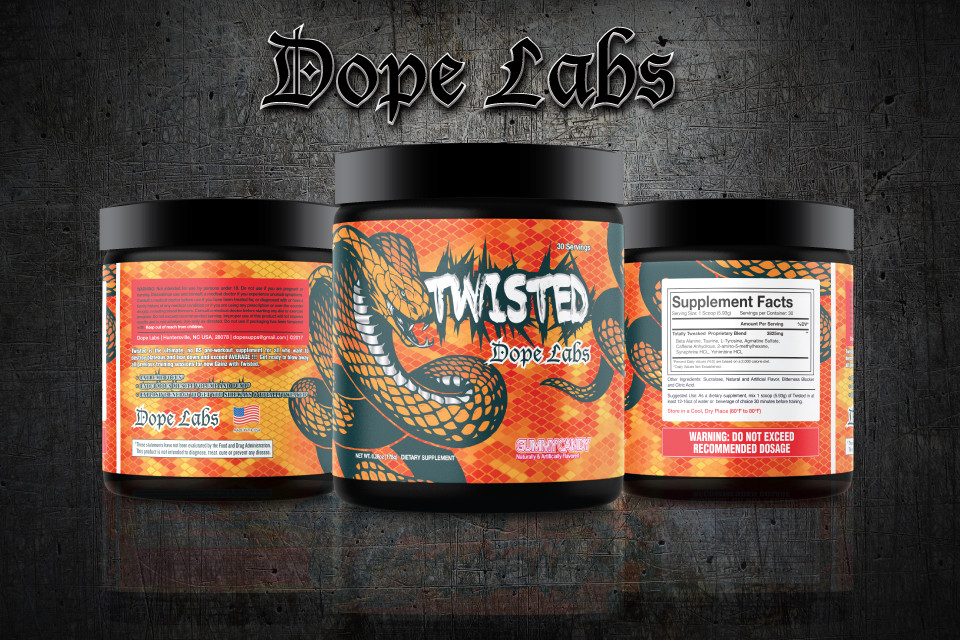 Dope Labs TWISTED Pre-Workout, 30 Servings
GUMMY CANDY FLAVOR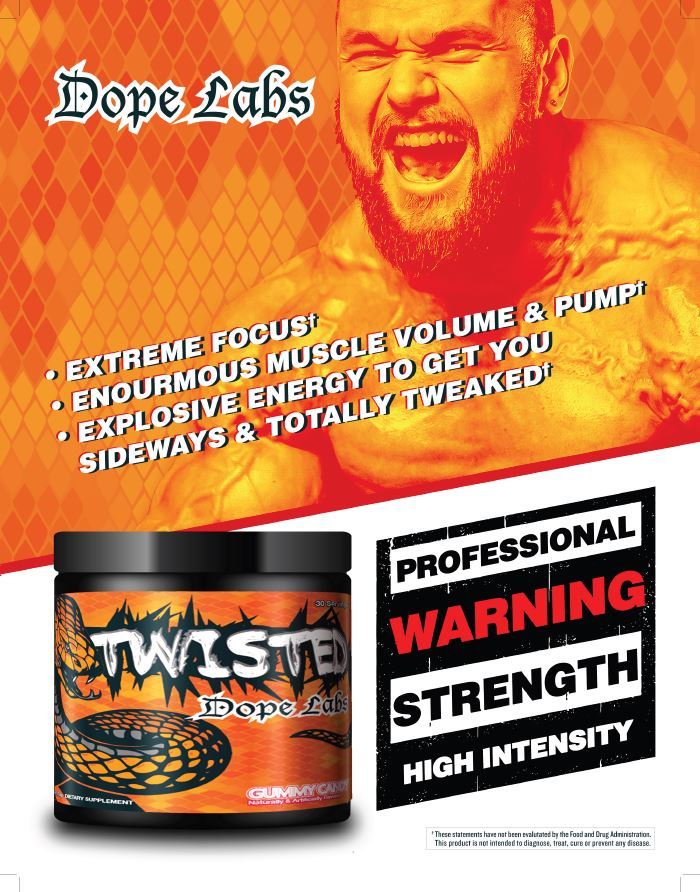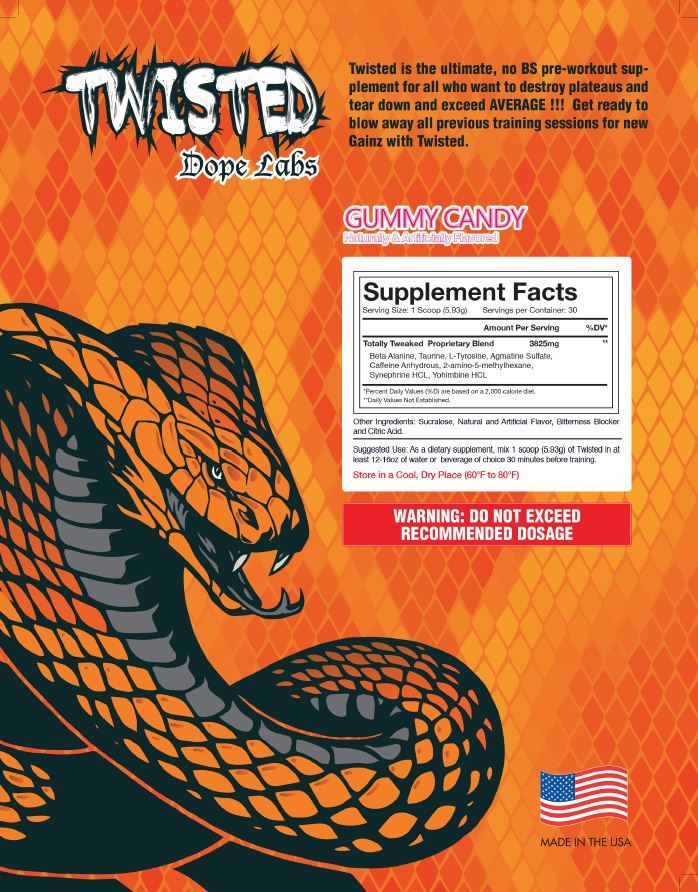 Twisted is without equal, no BS pre-workout supplement for all who wish to destroy plateaus and tear down and exceed AVERAGE!!! Get in a position to blow away all previous coaching sessions for brand spanking new Gainz with Twisted.
Extreme Focus

Enormous muscle volume and pump

Explosive energy to get you sideways & utterly tweaked

*These statements have no longer been evaluted by the Food and Drug Administration. This product isn't supposed to diagnose, treat, cure or save you any disease.