Description
NEW IONIC DETOX FOOT BATH SPA CLEANSE FIR BELT Z01
Item Description:
Package includes:
* Ion Cell Spa Machine with LED Display
* Two Detox Arrays
* One PCS Wristbands
* Far Infrared Sauna Belt
* Electrical 110V-220V Plug
* User Manual
* Aluminum Storage Cas
Features:

* CE certificate.
* LCD Screen.
* 3 operation Modes.
* Far infrared waist belt has benefit on: physical therapy, lose weight and beauty effect.
* Luxury aluminum suitcase. It is convenience for carrying.
Partial List of Imaginable Benefits:
* Enhance Immune System
* Balance Blood Sugar
* Balance Blood Pressure
* Arthritis Aches, Rheumatoid
* Improve Memory and Sleep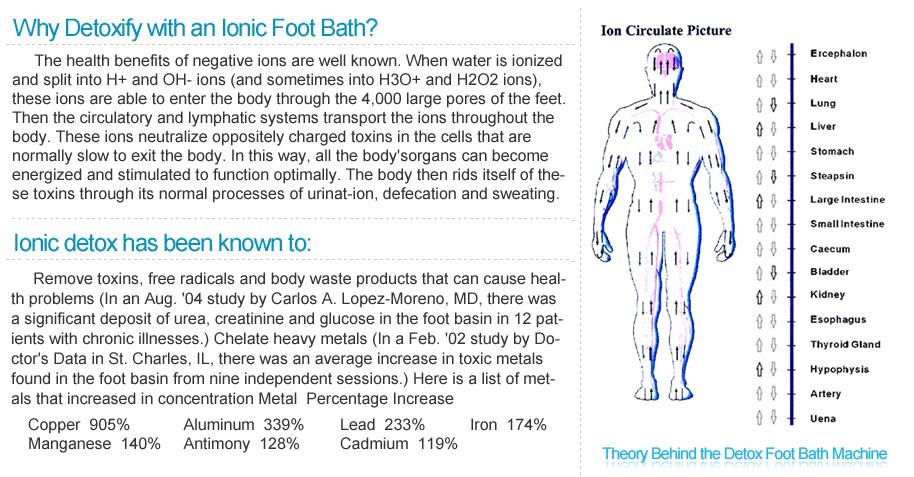 Warnings
Payment
Shipping
Return
Contact us
ION IONIC DETOX FOOT BATH SPA WITH FIR BELT is safe for most of the people; then again people with following conditions should not have the remedy:

* Persons with a pacemaker
* Pregnant women (or women who may become pregnant)
* Persons with implanted organs
* Persons with epilepsy
* Persons currently undergoing any form of radiotherapy or chemotherapy
* Persons with open wounds on their feet
This machine should not be used by individuals who are epileptic or hemophiliac, or those with a pacemaker, implanted organs or on blood thinners. It should also not be used by children under age 8, or a person throughout pregnancy or lactation.
If there is a problem with your order ALWAYS contact me prior to leaving negative or neutral feedback…I will be able to do all I will be able to to make it right. I value my customers and want you to have a positive buying experience with me.