Description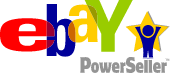 Brand New and Fresh 12v / 55ah Battery (Quantity 2)
We offer excellent quality, great value batteries like most other eBay sellers.

Unlike most eBay sellers,
though, We
Ship Fast!! Our batteries are in stock and ready to ship
the same day, if you complete the auction transaction before 12:00pm CST,
your item(s) will ship the same business day. If the transaction
completed after 12:00pm CST, it'll go out the next business day.
Product Description:
– 12 Volt / 55AH Hour
– Dimension: 229mm(L) x 138mm(W) x 230mm(H) – 9.02″(L) x 5.43″(W) x 9.06″(H)
– Terminal Type : Nuts and Bolts
– 1 Year Replacement Warranty for Standby Application
– Compatible with many UPS, scooters, electric bikes, etc. Please check your original battery's dimension to be sure.
Sealed Lead Acid Rechargeable Batteries
Our sealed lead acid batteries maintain the highest level ISO 9001-2000 certification. UL and CE approval is also granted for our high performance batteries. These rechargeable batteries feature a leak-proof design that helps ensure operational safety, and a relief valve in case of excessive gas pressure which doubles as a safety device in case of excessive overcharge. To maintain its top quality, our batteries undergo comprehensive rigorous testing at every manufacturing stage – capacity, high-load, shelf-life, vibration, overcharge, relief, valve, and cycle life. Scroll down to learn more about the benefits of our SLA Rechargeable batteries.
Our SLA rechargeable batteries are suitable for a range of applications including vehicular electronics, UPS and computer systems, telecommunications equipment, lighting, security alarm devices, portable tools and instrumentation, medical equipment, robotics, consumer electronics, wheelchair mobility products, lawnmowers, ride-on toys, and more!

Ten Reasons to Choose Our Sealed Lead Acid Batteries
Sealed Maintenance Free
The valve regulated, spill-proof construction of our battery allows trouble-free, safe operation in any position. There is not any need to add electrolyte, as gases generated during charging are recombined in a unique "oxygen cycle".
Easy Handling
No special handling precautions or shipping containers—surface or air—are required due to the leak-proof construction.
Economical
The high watt-hour per dollar value is made conceivable by the materials used in a sealed lead-acid battery: they are readily available and low in cost.
Long Service Life
Under normal operating conditions, four or five years of dependable service life can be expected in stand-by applications, or between 200 and 1000 charge/discharge cycles depending on the average depth of discharge.
Design Flexibility
Batteries may be used in series and/or parallel to obtain choice of voltage and capacity. Due to recent design breakthroughs, the same battery may be used in either cyclic or standby applications. Over 50 models are available to choose between.
Rugged Construction
The high-impact resistant battery case is made either of non-conductive ABS plastic or styrene. Large capacity batteries continuously have polypropylene cases, all of these materials impart great resistance to shock, vibration, chemicals and heat.
Compact
Our batteries use state-of-the-art design, high grade materials, and a carefully controlled plate-making process to provide excellent output per cell. The high energy density provides superior power/volume and power/weight ratios.
High Discharge Rate
Low internal resistance allows discharge currents of up to ten times the rated capacity of the battery. Relatively small batteries may thus be specified in applications requiring high peak currents.
Long Shelf Life
A low self-discharge rate may allow storage of fully charged batteries for up to a year at room temperature before charging is required. Lower storage temperatures enhance shelf life characteristics even further.
Wide Operating Temperature Range
Our batteries may be discharged over a temperature range of -40 ºC to +60 ºC (-40 ºF to +140 ºF), and charged at temperatures ranging from -20 ºC to +50 ºC (4 ºF to +122 ºF).
Deep Discharge Recovery
Special separators, advanced plate composition, and a carefully balanced electrolyte system have greatly improved the ability of recovering from excessively deep discharge.
Shipping and Handling:
Winning
bidder pays shipping & handling Fee. If paying by PayPal, winning
bidder will need to provide PayPal with a confirmed address. This
shipping charges include the continental United States, Alaska, Hawaii
and Puerto Rico. We will be able to e-mail you the tracking number when your order
ships. If you complete the transaction before 12:00pm CST, most order
will ship out on the same business day, orders placed after 12:00pm
CST will go out the next business day. Check, Cashier Check, or eCheck
customer will have to wait till your payment clear our bank. Thank
you!
Feedback:
Feedback is at all times appreciated! We leave feedback for eBay transactions as soon as the transaction is complete. We consider the transaction to be complete when we know that you have received your item and are happy with it. If you have any concern with your received item(s), please contact us via eBay's "Ask seller a question" link, We will be able to answer your question promptly and We will be able to do our best to get to the bottom of any issues.
Battery Application Guide
Manufacturer/Model
Number of Batteries
BCI Part #
A-BEC/SUNTECH
Sterling, Scoota, Scoota Plus
2
UB12350 or UB12550
Scoota Bug, Std Series, BEC 40
Series, Targa 16"x18", Targa 14"

2
UB12350
AM SCOOTERS
All Models
2
UB12350
AMIGO
FD (Front Drive), Sport (Updated)
1
UB12350
RD (Deluxe, Centra, Baja, GT)
2
UB12750
RT
2
UB12180
Sport, GT Transport
2
UB12400
Travel Mate
2
UB1270
BRAUN CORP.
T1100/T1200F (Series 1-3)
2
UB12750
T1100/T1200F (Series 4 and after)
2
UB12350
BRUNO
Regal, Cub Real Wheel Drive Models
2
UB12350
Cub Front Wheel Drive
2
UB12180
Cub 46
2
UB12550
Stairlifts
2
UB1270
CHAUFFEUR MOBILITY
Chauffeur Scooters
2
UB12350
Viva MWD Powerchair
2
UB12350 or UB12550
Lil Taxi
2
UB12180
Chauffeur Scooters – C-Series
2
UB12350 or UB12550
Viva Powerchair
2
UB1234550 or UB12550
DAMACO
Ovation, Electro-Lite, Elite
2
UB12350 or UB12260
D90, D99
2
2
UB12350 or UB12260 or
NP UB12180
Childs Elite (14×14)
2
UB12180
DIGNIFIED PRODUCTS
All Models
1 or 2
UB12350
E.F. BREWER CO.
All Models
1
UB12350
ELECTRIC MOBILITY
Rascal Scooter, Cycle Chair, Butler
1 or 2
UB12350
Rascal Power Chair, Viva
2
UB12550 or UB12750
Rascal MWD Power Chair
2
UB12350 OR UB12550
Rover, Sparky, Squire
2
UB12750
ELECTRIC WHEELCHAIR
All Models
2
UB12350
EVEREST & JENNINGS
3N, Tempted, Metro Power, Quest, Kid Power 14" Belt Drive Chairs, Hot Wheels, Carrette, Mobie, Navigator, Sprint II
2
UB12350
Xcaliber, Sprint, Sprint Plus, MX, Saber (ES, ES-GT, LTD) Marathon, Marathon LE, 3P, 3W, 3H, 3V, Magnum, Xcaliber Power Recliner, Magnum Power Recliner, Navigator
2
UB1235 OR UB12550
Explorer, Lancer 2000, Lancer, Vortex, Solaire
2
UB12750
FALCON RAHAB
All Models
2
UB121100
FRANK MOBILITY
E-Fix
2
UB12180
E-Fix with High Capacity Case
2
UB12180
GENDRON-SOLO
All Models
2
UB12550
GENUS
All Models
2
UB12350
GLOBAL RESEARCH
Galaxy, Starlight 1 & 2
1
UB12350
Starlight 3
2
UB12350
GOLDEN TECHNOLOGY
Sterling, Scoota, Regent, Hawk, Scoota Bug, GSE 600, GSE 700, GSE 300, GSE 400
2
UB12350
Golden Spirit
2
UB12180
HOVEROUND
Activa DM, LX, Affinity, MPV 2/3/4, HRV 100
2
UB12350
Teknique RWD/FWD/GT
2
UB12550
Teknique HD
2
UB12750
INDEPENDENCE CHAIR
All Models
2
UB12350
INVACARE
Arrow, Range X, Torque, Ranger II RWD, Power 9000, Ranger II CAPT., Pronto R2, Excel FWD CAPT.
2
UB12350 OR UB12550
Arrow XT, Arrow Storm, Junior Storm
2
UB12750
Jaguar, Rabbit, Power 9000 (14" wide or less), booster, Tri Rolls, Flyer, Cat, Cat Basic, PTE, Tri Scoot I & II, Ptonto 250, Excel, Ranger II MWD
2
UB12350
Compact Folding Ranger
2
UB12260
LEISURE LIFT/PACE SAVER/BURKE MOBILITY
Pediatric
2
UB12260
Al Other Models
1 & 2
UB12350
MEDICAL RESOURCE CO.
All Models
2
UB12350
MERITS
MP3HD
2
UB12750
MP3R Gemini
2
UB12550
MP3R
2
UB12550
MP3F, MP3CF, MP3U
2
UB12350 OR UB12380
MP1I Travel-Ease, SP43/44
2
UB12350
SP23 Pioneer, SPUB12750 Pioneer
2
UB12180
S 533 Pioneer
2
UB1270
MOTAVATOR
All Models
1 or 2
UB12350 or UB12550
NEWTON
All Models
2
UB12350
OPTIWAY TECHNOLOGY (FORTRESS SCOOTER)
1700 FS, 1704FS, 1700SP
2
UB12350
2000FS, UB1255000FS, 1600ACV, 2000 Mini
2
UB12350 or UB12550
2001LX, LXS, Centurion, Crusader
2
UB12550
ORTHOFAB/LIFESTYLES (FORTRESS WHEELCHAIRS)
655, 760, 760V, 760N, Spirit, Victory, 720, 770
2
UB12750
755FS, 1000FS, Commuter
2
UB12350
ORTHO KINETICS
Outsider 4500, Sierra XL 460
2
UB12750
All Other Models
2
UB12350
PERMOBIL
Hexior, Koala
2
UB12380
All Other Models
2
UB12350
PILLAR TECHNOLOGY
Deluxe Snappy
2
UB12750
Deluxe Power Chair
2
UB12550
All Other Models
2
UB12350
PRIDE
Rally, REVO
2
UB12180 OR UB12350
Sidekick
2
UB12350
Hurricane
2
UB12400
Jazzy PWT Seat, Jazzy 1150, 1115, Boxter Victory XL, Jet 1, Jet 3
2
UB12550
Jazzy
2
UB12750
Celebrity, Legend, Excel Series, Victory, Sundancer, Sidekick, Laser, Cyclone, Jazzy 1103, 1113, 1143
2
UB12350
QUICKIE
P300 (All), P200, P210, P320
2
UB12750
P100, P110, P190, P500
2
UB12350 or UB12550
P110 (14" Wide)
2
UB12350
RABJOR
All Models
2
UB12350
RANGER ALL SEASON
1X3, 2X3
4
UB12350
All Other Models
2
UB12350
SEARS
16375-16376
2
UB12550
16481-16482
2
UB12350
SHEPARD-MEYRA
All Models
2
UB12750
SHOPRIDER
Streamer, 888W, Sovereign, 888-3, 888-4
2
UB12350
Streamer 888WS
2
UB12550
Sprinter, 889-3, 889-4
2
UB12350
TE-889DX 2-4, 889DX 4-4, Sprinter Deluxe
2
UB12350 OR UB12550
TE-999
2
UB12180
Sunrunner, Snazzy, 777E
2
UB12180
SOLO PRODUCTS
High Speed – Steep climber
2
UB12550
Sport About
2
UB12750
STAND-AID
Power Drive
2
UB12350
Power Lift
1
UB12350
SUITER
All Models
2
UB12180
TEFTEC
All Models
2
UB12750
THERADYNE
Investigator – Power T-Bird
2
UB12350
Rover
2
UB12750
EV1776 – EV1866 (Pediatrics Models)
2
UB12260
All Other Models
2
UB12380
TRU MOBILITY
All Models
1 or 2
UB12180
THE MEN GROUP
All Models
2
UB12350
TUFFCARE
Challenger Extra Wide
2
UB12750
All Other Models
2
UB12350
WHEELCHAIRS OF KANSAS
BCWPRAD – Power Advantage
2
UB12550
All Other Models
2
UB12900
VECTOR MOBILITY
Pediatric
2
UB12350
All Other Models
2
UB12350 or UB12550 or UB12750
Additional Battery Application Guide
·

A-BEC

Scoota

Scoota

Plus 55 (Requires 2 Batteries)
· ADS Model 14 (Requires 2 Batteries)
· Balder

F290

(Requires 2 Batteries)
· Balder Finesse (Requires 2 Batteries)
· Balder Junior (Requires 2 Batteries)
· Balder Liberty (Requires 2 Batteries)
· Everest & Jennings

3H

Models (Requires 2 Batteries)
· Everest & Jennings

3P

Models (Requires 2 Batteries)
· Everest & Jennings

3V

Models (Requires 2 Batteries)
· Everest & Jennings

3W

Models (Requires 2 Batteries)
· Everest & Jennings Magnum (Requires 2 Batteries)
· Everest & Jennings Magnum Power Recliner (Requires 2 Batteries)
· Everest & Jennings Marathon (Requires 2 Batteries)
· Everest & Jennings

Mobie

(Requires 2 Batteries)
· Everest & Jennings Navigator (Requires 2 Batteries)
· Everest & Jennings Saber

ES

(Requires 2 Batteries)
· Everest & Jennings Saber

ES-GT

(Requires 2 Batteries)
· Everest & Jennings Saber LTD (Requires 2 Batteries)
· Everest & Jennings Sprint (Requires 2 Batteries)
· Everest & Jennings Sprint Plus (Requires 2 Batteries)
· Everest & Jennings

XCaliber

(Requires 2 Batteries)
· Everest & Jennings

XCaliber

Power Recliner (Requires 2 Batteries)
·

Gendron-Solo

ALL MODELS (Requires 2 Batteries)
· Golden Technologies

Alante

(Requires 2 Batteries)
·

Hoveround

Teknique

(Requires 2 Batteries)
·

Invacare

Pronto

R2

(Requires 2 Batteries)
·

Invacare

Range X (Requires 2 Batteries)
·

Invacare

Ranger II

CAPT

(Requires 2 Batteries)
·

Invacare

Ranger II

RWD

(Requires 2 Batteries)
·

Invacare

Storm Torque (Requires 2 Batteries)
·

Invacare

Storm-RX (Requires 2 Batteries)
·

Invacare

Torque (Requires 2 Batteries)
· Mart Cart Mart Cart LA 300 (Requires 2 Batteries)
· Merits

MP1L

X (Requires 2 Batteries)
· Merits

MP3W

(Requires 2 Batteries)
· Merits

P181

Travel-Ease Commuter Heavy Duty (Requires 2 Batteries)
· Merits

P182

Travel-Ease Commuter Very Heavy Duty (Requires 2 Batteries)
· Merits

P183

Travel-Ease Commuter Bariatric (Requires 2 Batteries)
· Merits

P184

Travel-Ease Commuter Bariatric (Requires 2 Batteries)
· Merits

P200

Travel-Ease Commuter (Requires 2 Batteries)
· Merits

P301

Gemini (Requires 2 Batteries)
· Merits

P302

Gemini Plus (Requires 2 Batteries)
· Merits

P31311

Cypress (Requires 2 Batteries)
· Merits

P314

Cypress 4 (Requires 2 Batteries)
· Merits

P315

Cypress 5 (Requires 2 Batteries)
· Merits

P327

,

P327-2

Vision Super (Requires 2 Batteries)
· Ortho-Kinetics

Boxter

(Requires 2 Batteries)
·

Orthofab

Kameleon

55 (Requires 2 Batteries)
·

Orthofab

Titan Scooter 55 (Requires 2 Batteries)
· Pride Mobility Jazzy (Requires 2 Batteries)
· Quantum Rehab

Q1121

(Requires 2 Batteries)
· Quantum Rehab

Q1121

Gel (Requires 2 Batteries)
· Quantum Rehab

Q600

(Requires 2 Batteries)
· Quantum Rehab

Q600

Gel (Requires 2 Batteries)
· Quantum Rehab

Q600

Pediatric (Requires 2 Batteries)
· Quantum Rehab

Q600

Pediatric Gel (Requires 2 Batteries)
· Quantum Rehab

Q600

XL (Requires 2 Batteries)
· Quantum Rehab

Q600

XL Gel (Requires 2 Batteries)
· Quantum Rehab

Q6000

(Requires 2 Batteries)
· Quantum Rehab

Q6000

Gel (Requires 2 Batteries)
· Quantum Rehab

Q6000XL

(Requires 2 Batteries)
· Quantum Rehab

Q6000XL

Gel (Requires 2 Batteries)
· Quantum Rehab

Q6000Z

(Requires 2 Batteries)
· Quantum Rehab

Q6000Z

Gel (Requires 2 Batteries)
· Quantum Rehab

Q6000Z

Pediatric (Requires 2 Batteries)
· Quantum Rehab

Q6000Z

Pediatric Gel (Requires 2 Batteries)
· Quantum Rehab

Q614

(Requires 2 Batteries)
· Quantum Rehab

Q614

Gel (Requires 2 Batteries)
· Quickie Aspire (Requires 2 Batteries)
· Quickie Freestyle (Requires 2 Batteries)
· Quickie

G424

(Requires 2 Batteries)
· Quickie Groove (Requires 2 Batteries)
· Quickie

P220

(Requires 2 Batteries)
· Quickie

P222

SE (Requires 2 Batteries)
· Quickie Rhythm (Requires 2 Batteries)
· Quickie

S622

(Requires 2 Batteries)
· Quickie

S646

(Requires 2 Batteries)
·

Shoprider

Jetstream

L

12V

55Ah

(Requires 2 Batteries)
·

Tuffcare

Challenger

BX

6000 55 (Requires 2 Batteries)
·

Tuffcare

Challenger

PX

6500 55 (Requires 2 Batteries)